tldr – RNA-seq feature tracks
---
In an effort to better visualize the RNA-seq data from the heat shock experiment all accepted_hits.bam files from tophat2 analysis of the 6 libraries (3 pre, 3 post) were converted to bedgraphs.

!/Applications/bedtools2/bin/genomeCoverageBed 
-bg 
-split 
-ibam accepted_hits.bam 
-g /Volumes/web/halfshell/qdod3/Cg.GCA_000297895.1.25.dna_sm.toplevel.genomee 
> 2M-HS.bedgraph

As per IGV recommendations, files were further converted to .tdf files.
I tried to do this at the command line but the bedgraph input format seemed to be a problem.
Ultimately this renders as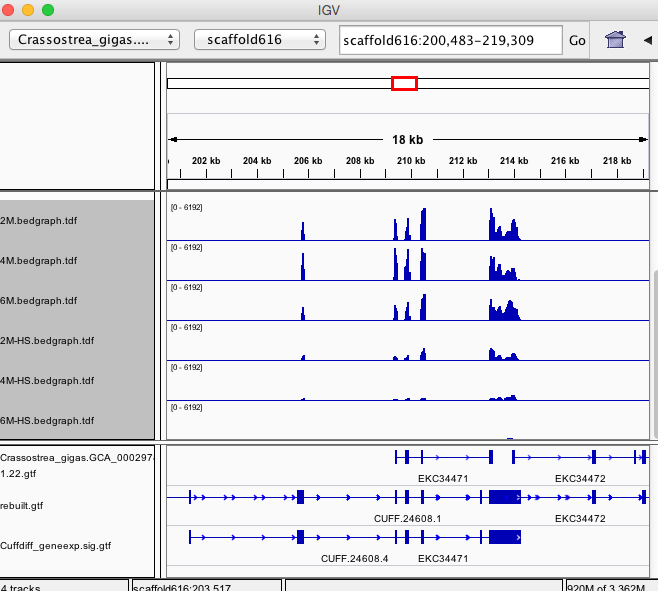 ---
[IGV xml File](http://owl.fish.washington.edu/halfshell/2015-02-hs-bedgraph/20150226-igv_session.xml) _only renders locally_
---
Next step still seems to be going back to DMRs and characterizing where the exist in the genome. Nothing yet seems obvious, particularly related to differentially expressed genes.