We have had the data for a draft genome of Panopea generosa for a bit. Here is a quick look.
All raw data is available @ http://owl.fish.washington.edu/nightingales/P_generosa/
With a first pass assembly here.
There are over 14 million scaffolds at this point with 22 scaffolds greater than 100,000 bp. We are using those to kick the tire of COGE and see if this is good portal for analysis and sharing.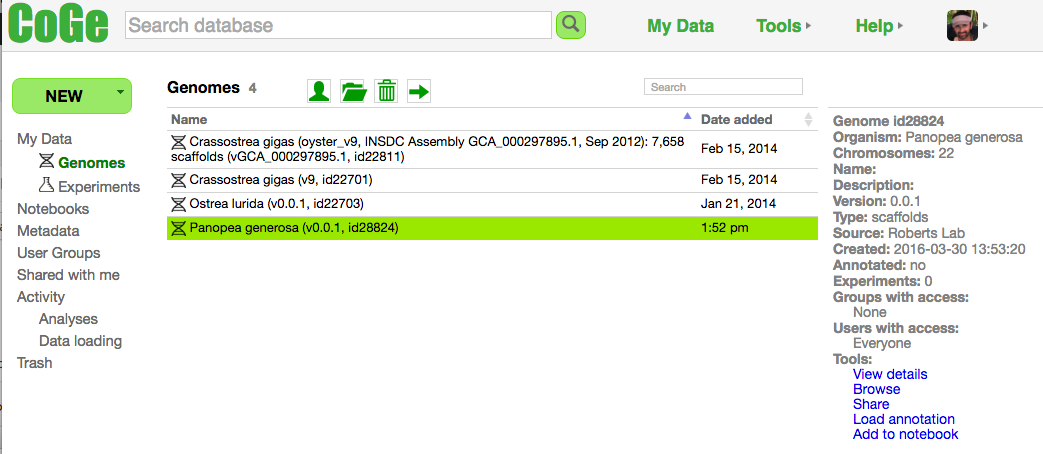 There is not much to see now in the genome browser, but should hopefully have more soon.