In an attempt to identify a potential rickettsia-like organism (RLO) in the clam sample, ran PCRs with various universal 16s primers:
16s/23s-F/R
27F, 1492R
EHR16D, EHR16R (universal ehrlichia)
EUB-A/B
Template DNA used were the Ireland clam DNA isolated yesterday/today with the Qiagen stool/DNeasy kits, respectively.
Master mix calcs are here: 20150122 – cPCR 20150122 – cPCR Clam Universal 16s
All samples were run in duplicate.
Cycling params were:
1 cycle of:
40 cycles of:
95C – 15s
50C – 15s
72C – 2mins
Ran samples from yesterday's PCR out on a 0.8% agarose, low 1x TAE gel w/EtBr
Results: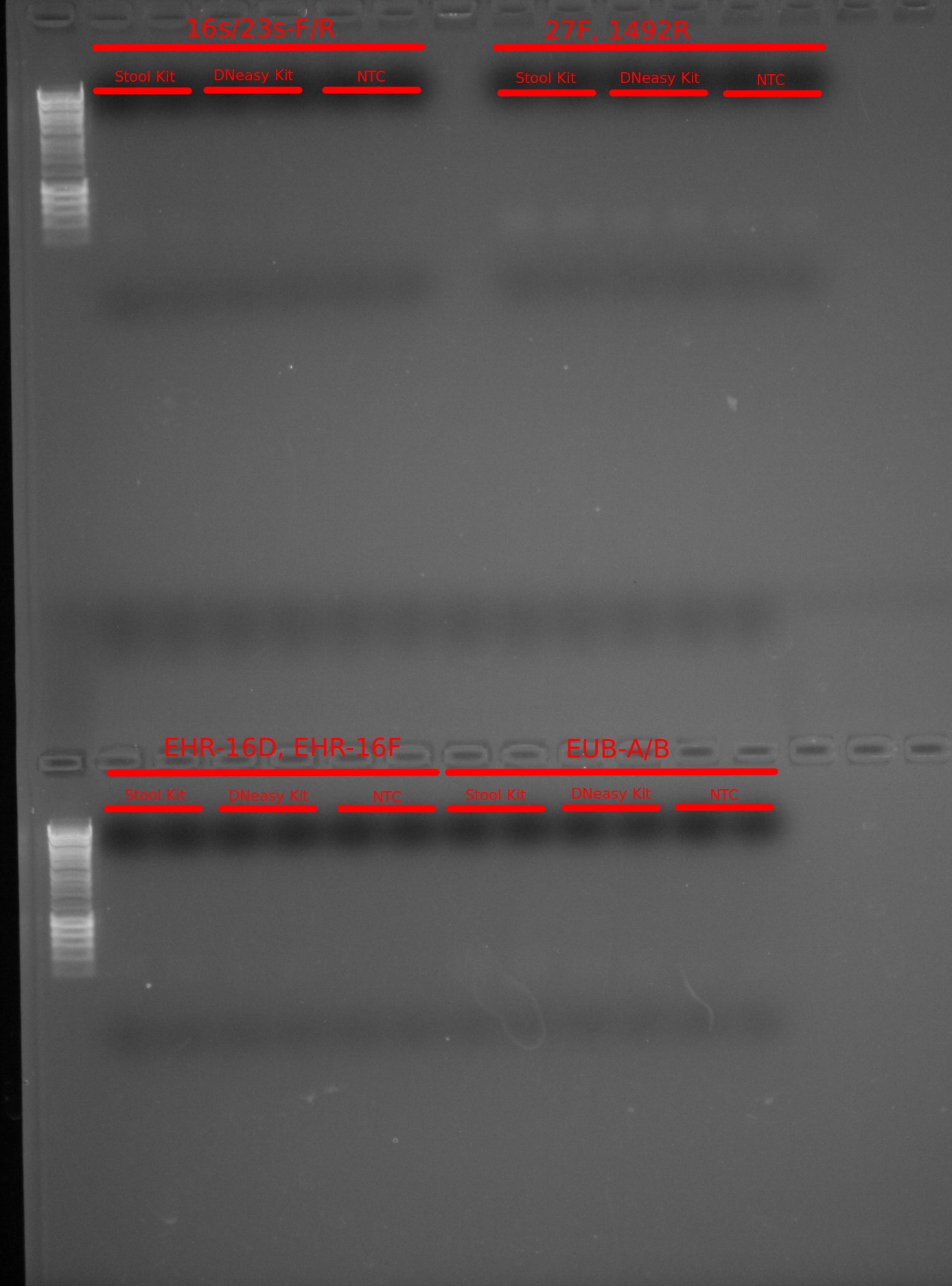 No amplification in either sample (stool or DNeasy kit DNA) with any of the four primer sets.  Will discuss with Carolyn how she wants to proceed.
---